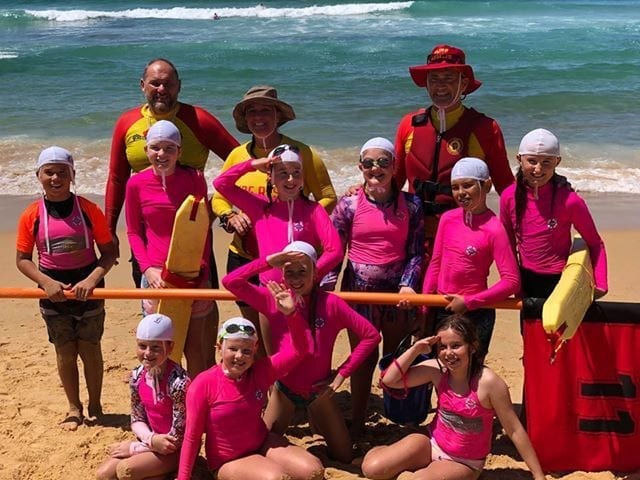 2019 – 20 Nippers will commence Sunday 20th October 2019
For the continuing safety of our Nippers there are three Nipper sessions each Sunday. The start times are:
8.30am – 9.30am
MINI's – Under 6 & Under 7's plus Under 12, 13 and 14's
9.30am – 10.30am
SUB JUNIORS – Under 8 & Under 9
10.30am – 11:30am
JUNIORS – Under 10 and Under 11's
When and Where
Nippers runs from Sunday 20th October 2019 until early March 2020, with a break over Christmas and New Years.
Meet your Age manager and Nipper group at your age group flag on the beach in front of the Clubhouse.
Nippers is on regardless of the weather. Rain, hail or shine! Unless informed, we'll see you at the beach.
What do I need to provide?
Please ensure your kids are ready and outside the Clubhouse approx 10 minutes before Nippers starts:
wearing a Nipper coloured cap (compulsory). Please write your child's name in large letters on both sides on the the outside of the cap.
wearing a hi-vis pink rash vest or long sleeve rashie (compulsory)
in their swimwear (Club swimwear isn't required); covered in sunblock; fed and hydrated.
SLIP (on a shirt) SLOP (on sunscreen) and SLAP (on a hat)
Both the 2020/21 Nippers calendar and BBQ roster will appear here in the new season
2019-20 New Nipper Parent Info Handbook
CH LS & SC – Junior Aims and Objectives
Parents Carers and Supporters Code of Conduct
Season 2019-20 Age Group Ready Reckoner

Age Group
Birthday Between these Dates
Marshalling Location
Start Time *
Under 6
1st October 2013 – 30th September 2014
North of Lifeguard Tower
8.30am
Under 7
1st October 2012 –
30th September 2013
B/w Tower & Club Rooms
8.30am
Under 8
1st October 2011-
30th September 2012
North of Lifeguard Tower
9.30am
Under 9
1st October 2010 –
30th September 2011
B/w Tower & Club Rooms
9.30am
Under 10
1st October 2009 –
30th September 2010
North of Lifeguard Tower
10.30am
Under 11
1st October 2008-
30th September 2009
B/w Tower & Club Rooms
10.30am
Under 12
1st October 2007 –
30th September 2008
In front of Club Rooms
8.30am
Under 13
1st October 2006 –
30th September 2007
In front of Club Rooms
8.30am
Under 14
1st October 2005 –
30th September 2006
Water safety Tent
8.30am
* Marshall 15 mins prior